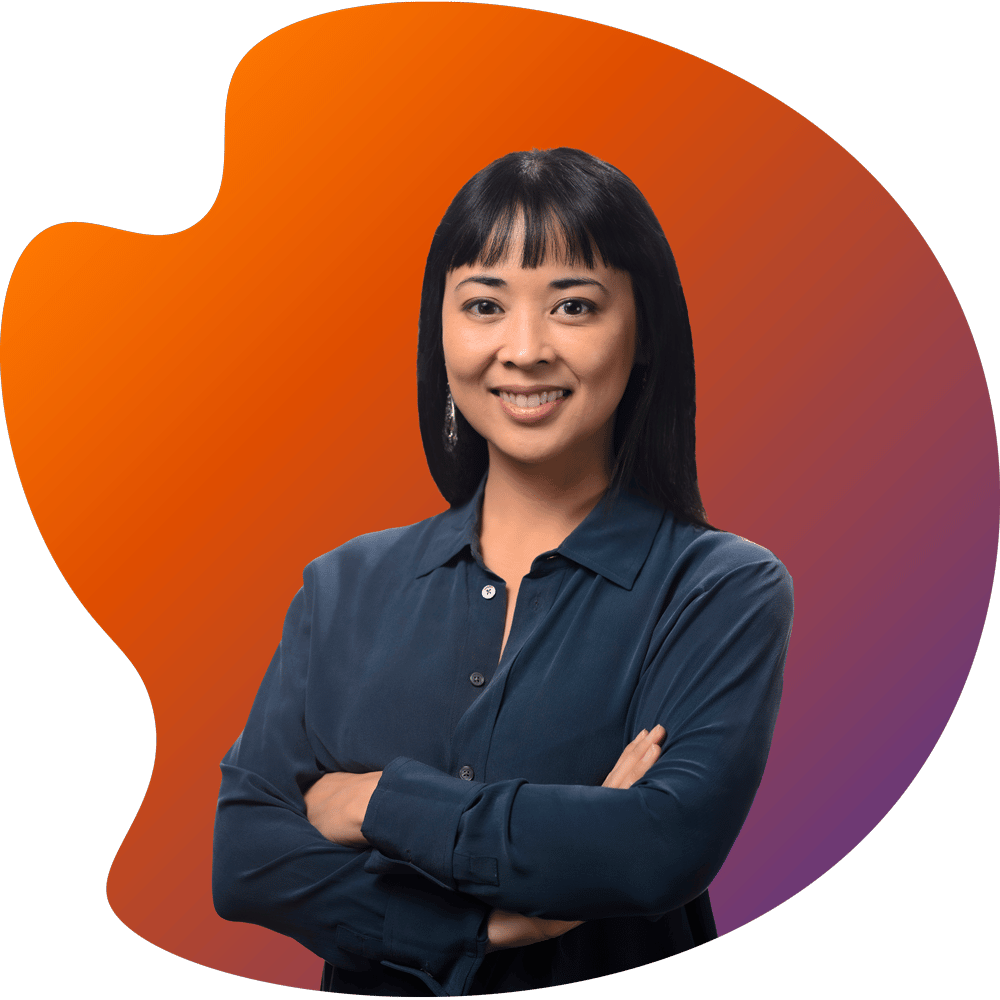 Career Foundry
edX – 2019 to 2020
Graphic Design Certificate
School of Museum of Fine Arts
Boston, MA – 2006 to 2008
Bachelor or Arts, Computer Science
Northwestern University
Evanston, IL – 1996 to 2020
UXPA Los Angeles
2021 to Present
Whip Media Group
Los Angeles, CA – October 2021 to March 2022

Ideated wireframes for gamification, referral, search/filter, and notes features. Presented designs at monthly meetings with stakeholders, developer, and UX team to iterate based on discussions.
Assembled style guide for a website redesign based on wireframes made by the Lead UX Designer.
Conducted an audit of the current version of the site to enable an easier implementation of new design system.
Built tablet and mobile wireframes based on desktop designs to ensure smooth and responsive transitions.
Designed animated graphics to illustrate onboarding concepts in an enjoyable way for gamification feature.
Completed UX breakdowns of apps and websites and presented findings to Competitive Analysis team to discover opportunities to enhance TVTime app.
Freelance
Los Angeles, CA – October 2008 to September 2021
Designed, built, and maintained websites across industry sectors including healthcare organizations, businesses, and nonprofits. Developed web site maps, wireframes, mockups, and page templates to quickly establish functionality and feel of websites. Ensured that projects met client goals and user needs before the coding stage, saving clients from lengthy redesigns. Successful implementations increased brand awareness and sales.
Developed graphics and layouts for a variety of print and digital products including logos, brochures, posters, magazines, and smartphone applications.
Master Staffing, Inc.
Glendale, CA – October 2008 to Present
Redesigned website using HTML, CSS, AJAX, and Google API. Increased search engine visibility and page visitors. At least 30% of visitors clicked through to application section of website to meet main goal of attracting new applicants.
Redesigned database by reorganizing schema, writing SQL searches in VBA, Administration and making the user interface more intuitive and effective. These measures reduced the size of the database by 92% without any loss of information. Improved speed and searchability enabled employees to provide better customer service to healthcare staff and facilities.
Administrative Coordinator
Beth Israel Deaconess Medical Center
Boston, MA – March 2003 to September 2008
Developed a website for the Endocrine Division that emphasized their ground-breaking research and served as a resource for the latest faculty and lab publications and awards. Conducted a needs assessment with 15 faculty and staff members and implemented functional changes based on their user experience.
Organization of website information was so successful that the Beth Israel Deaconess Medical Center used the navigational hierarchy as the gold standard for other departments to follow.