Concept
Macbeth is a well-known play, so it was a challenge to create a unique representation of it. Bloody hands, crowns, and daggers are common elements. Instead of avoiding them I tried to highlight Lady Macbeth's role in pushing the title character to action.
At the time, I had just discovered the work of Noma Bar, and admired his use of negative space to create double meanings. I tried a similar approach by drawing a dagger that becomes the lethal connection that binds Lady Macbeth to her murderous husband, as well as dividing them. To balance the strong black and white graphical elements, I created a swirling liquid effect for the blood in Photoshop.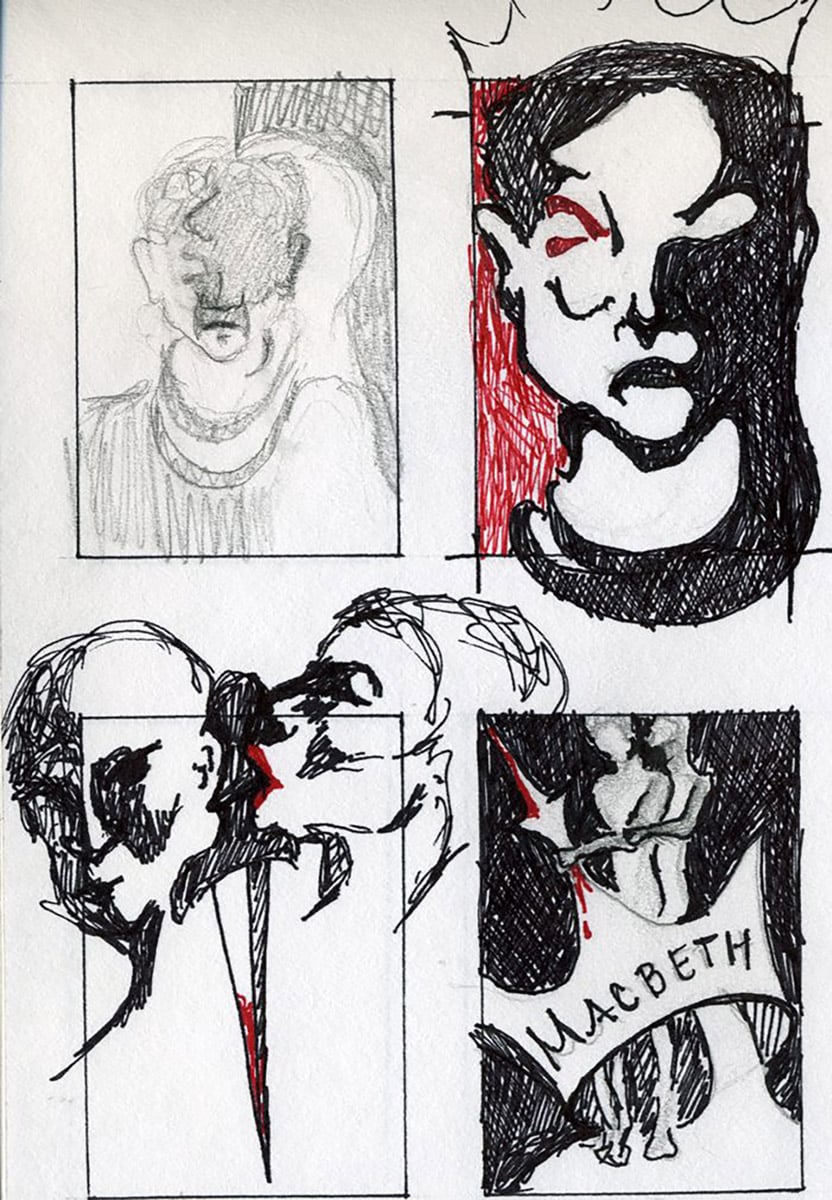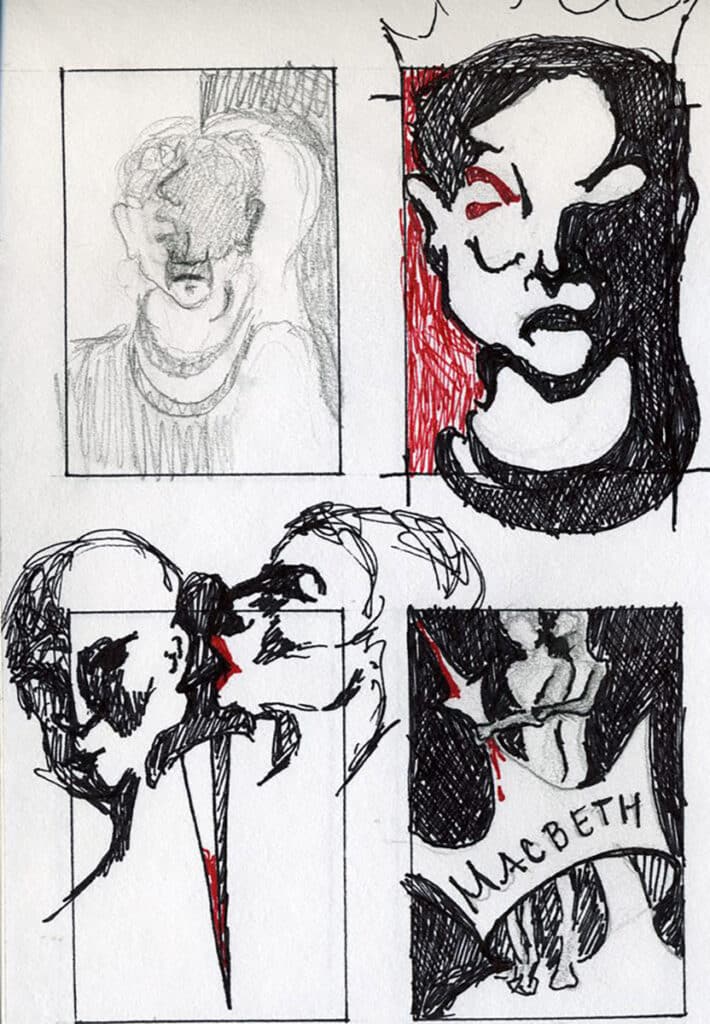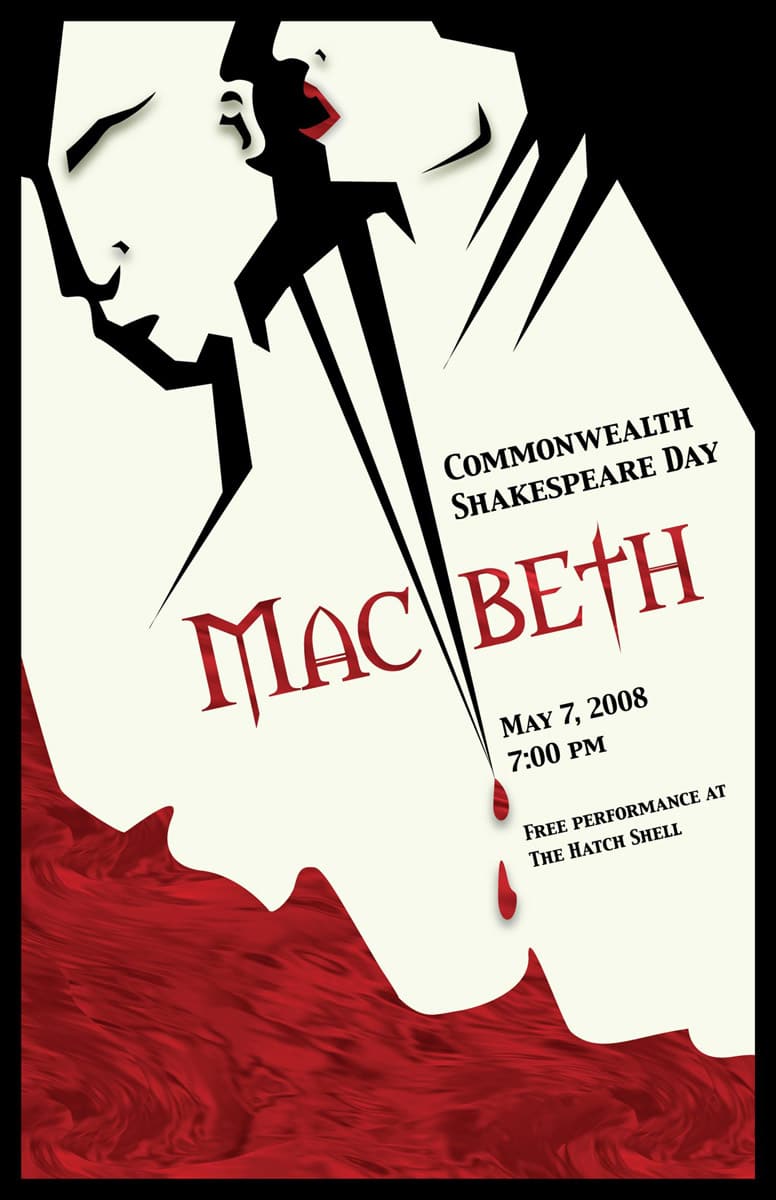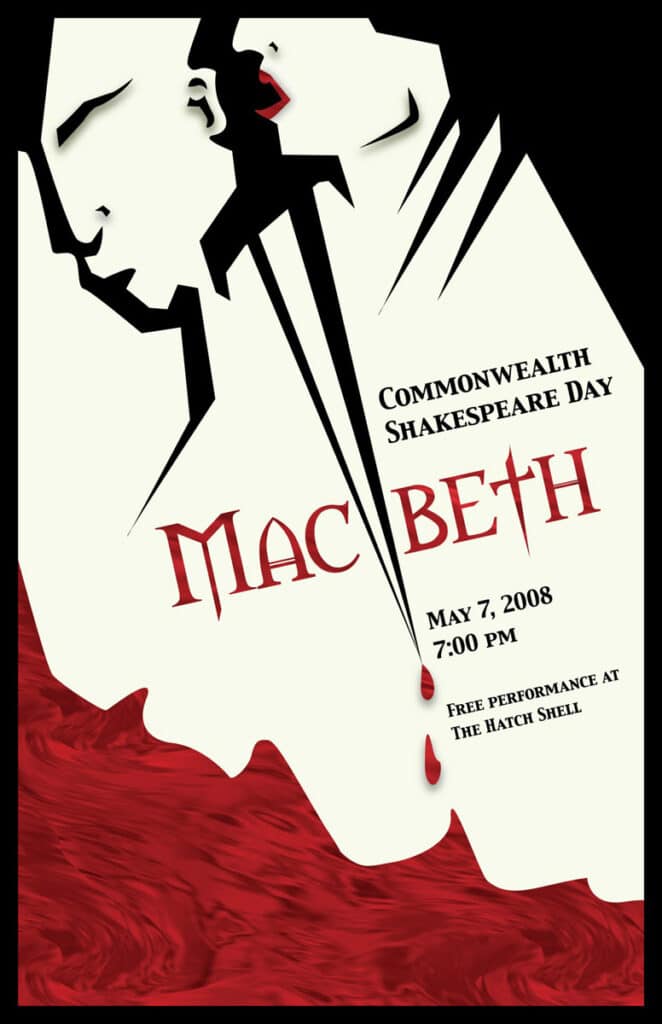 St. Mary's Menston
In 2014, St. Mary's Menston Academy, located in West Yorkshire, England saw my Macbeth poster online and asked if they could use it for their Macbeth production. I was flattered and readily agreed to license the image.